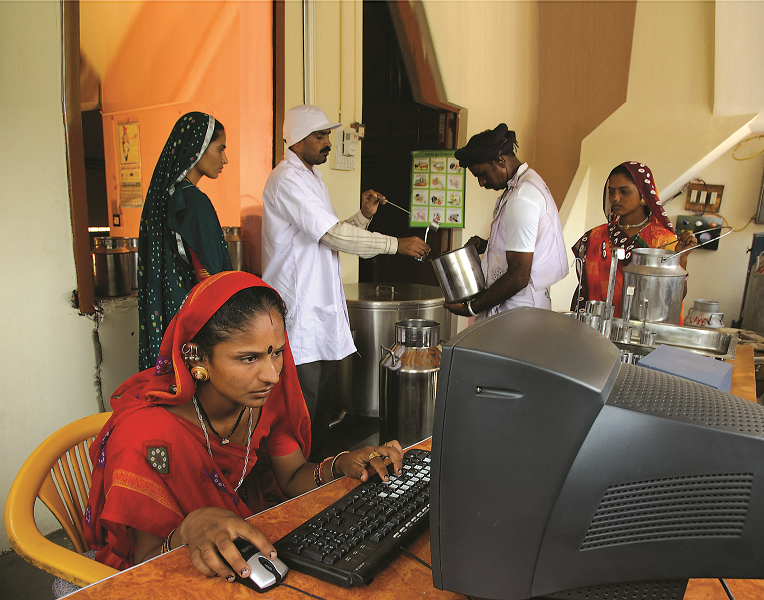 Village Based Milk Procurement System

Various factors such as rising incomes, urbanization, changing food habits, increase in population and export opportunities fuel the demand for milk.   Based on the Planning Commission's estimates and subsequent  corrections on account of consistently higher growth in GDP, it is expected that the demand for milk is likely to be about 155 million tonnes by 2016-17 (end year of 12th Five Year Plan) and over 200 million tonnes by 2021-22.  To meet the growing demand for milk, it is necessary to maintain the annual growth of over 4 percent in the next 15 years. It is therefore imperative that a scientifically planned multi state initiative is launched to increase productivity in existing herds through a focussed programme of breeding and feeding.
Efforts to increase milk production through key scientific and technical considerations involving genetic enhancements (Breeding) and scientific nutrition programmes for milch animals would need to be supported by providing milk producers greater opportunities for sale of surplus milk to the organized sector. This would require:
Strengthening of procurement systems of the existing dairy cooperatives and

Promoting producer companies where cooperatives have low presence and procurement.
The objectives of milk pooling are to:
Set-up a sustaining procurement system ensuring fairness and transparency.

Ensure quality milk collected by bringing in maximum milk producers under organized sector.

Create more village level institutional structures following cooperative principles and safeguarding the interests of small farmers.

Provide the rural milk producers access to organized market and thereby enhance their income.
Milk pooling activities proposed under NDP I consist of milk collection, testing for quality of the milk supplied quintessential with standardized Automated Milk Collection Units (AMCU) and Data Processor based Milk Collection Units (DPMCU) and improving milk quality substantially by installing bulk milk coolers in villages/ cluster of villages.