Importance of Feeding Mineral Mixture
Minerals are essential for proper metabolic functions. Mineral mixture contains all the essential minerals in required quantities. Feeding area specific mineral mixture should be preferred.
BENEFITS OF FEEDING MINERAL MIXTURE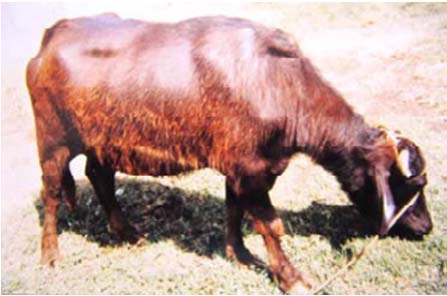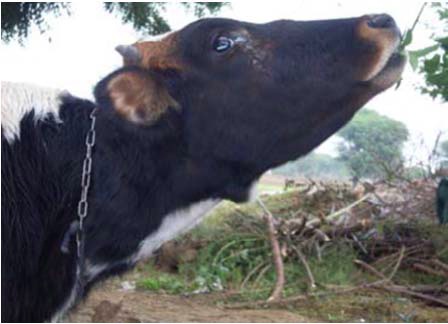 Change in hair colour due to copper deficiency                                 Iodine deficiency causing enlargement of thyroid gland and zinc deficiency causing Lachrymation.
Helps improving growth rate in calves.

Better utilization of absorbed nutrients.

Increases milk production in animals.

Improves reproductive efficiency and reduces inter- calving period.

Increases productive life of animals.

Improves immunity status.

Prevents metabolic diseases like milk fever, ketosis, haematuria which occur around calving period.
FEEDING RECOMMENDATION
| | |
| --- | --- |
| Calves | 20-25 g daily |
| Heifers and dry animals | 50 g per animal daily |
| Milking Animals | 100-200 g per animal daily (as per milk production) |