Kits and Formulations
ADULTERATION DETECTION KIT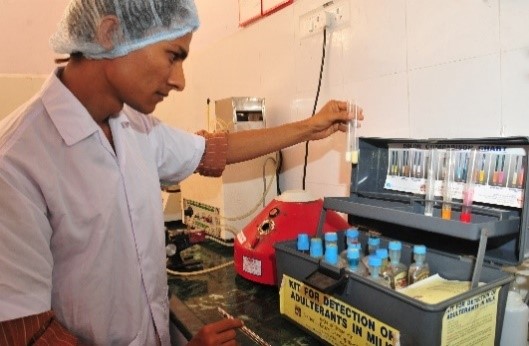 NDDB has developed a ready-to-use kit for the detection of adulterants in milk. The kit has been available in the market for over a decade and is available in three pack sizes, each suited for specific use at household, dairy cooperative society and dairy plant levels.
The test procedures are simple and rapid and results can be interpreted by comparing the colours developed immediately after addition of the test reagents to the milk. It can be used by unskilled persons with little or no training.
The kit is commercially available and it has been augmented for two more adulterants. The updated kit will be available soon. 
CLEANING-CUM-SANITIZATION FORMULATION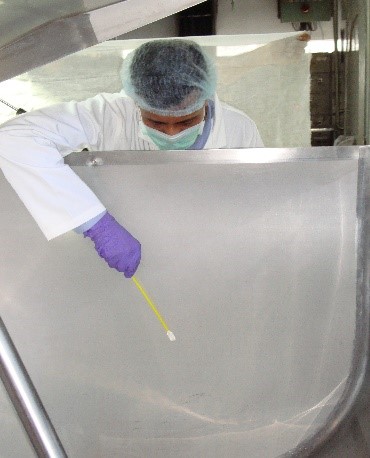 NDDB has developed a single-stage cleaning-cum-sanitizing detergent formulation for manual cold cleaning and sanitization of open type bulk milk coolers. This formulation is advantageous in terms of its ability to perform well with hard and cold water. Apart from cleaning, it also disinfects the surfaces of tanks and equipment, thus maintaining  the microbiological quality of milk received at the dairy dock.
It has been formulated taking care of the limitations which are faced by the dairy farmers at Indian villages such as hard water, unavailability of hot water and lack of awareness about using chemicals. It is also safe on the hands when used for manual cleaning. Ecological sensitivity of water bodies has also been taken care of as the formulation is pH neutral.